Reading time: 0 minute(s)
February 15, 2018
New XTools Pro 17 Update Released
Reading time: 0 minute(s)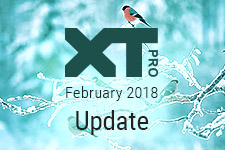 Meet the new February 2018 update addressing compatibility with ArcGIS 10.6.
What's new in XTools Pro February 2018 update

Support for ArcGIS 10.6
XTools Pro 17.2 version can be installed and used with the new ArcGIS 10.6.

New Google Earth Pro 7.3.1.4507 is now supported.
Bug with creating polyline fishnets with different number of rows and columns has been fixed.


Other changes
- Other minor enhancements and bug fixes.
- New 14-days trial period.