Reading time: 2 minute(s)
December 12, 2016
New Version of XTools Pro Released
Reading time: 2 minute(s)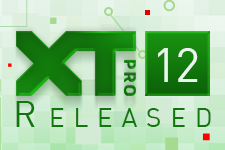 The new 12.0 version introduces more than 80 tools for vector spatial analysis, shape conversion and table management, and more than 50 geoprocessing tools.
Aside from enhancements made in the existent tools functionality and performance, the latest version represents various changes including new tools to effectively manage geodatabase domains, to find and eliminate sliver polygons, to create and apply advanced map themes to maps, to create density rasters from vector data, and more!
What's new in XTools Pro 12.0
New Modern UI
All new look and feel of XTools Pro — most of the tools have been redesigned with the new fresh unified user interface, the new tools implemented as Geoprocessing tools now combine usability of advanced modern UI and geoprocessing advantages (64-bit and background geoprocessing, use with Python scripts and models etc.)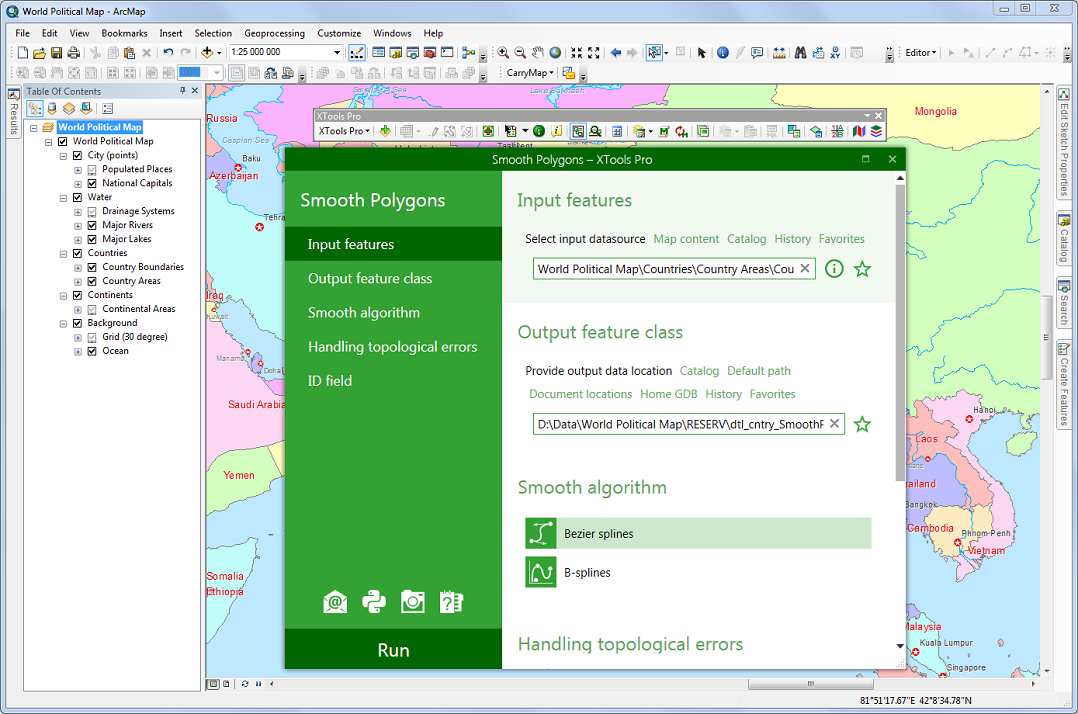 New tool. Allows to create, delete, edit and apply advanced themes to the maps in ArcMap.
New tool. Allows viewing and editing domains for the selected geodatabase in one dialog.
New feature. Allows adding GeoRSS feeds to the maps and create new GeoRSS feeds in ArcGIS.
New tool. Allows to efficiently find and optionally remove sliver polygons. 
New tool. Calculates density rasters for point and polyline features in a specified neighborhood.
New tool. Allows to smooth polygon features with spline algorithms.  
New tool. Simplifies polygon features by removing points and simplifying bends.
New tool. Simplifies polygon features by removing points and simplifying bends.
New tool. Combines all three previously available options (Excel, CSV Text, HTML).
Redesigned tool. Allows exporting an attribute table of a feature layer or a standalone table to the Excel application.
Allows viewing your current map location displayed in the ArcMap data frame in Google Earth.
XTools Pro 12 now supports all recent Google Earth application versions.
Other changes
New way to get access to free tools.
New 14-days trial period.
Minor enhancements and bug fixes.