Reading time: 2 minute(s)
October 1, 2018
Manage Selections
Reading time: 2 minute(s)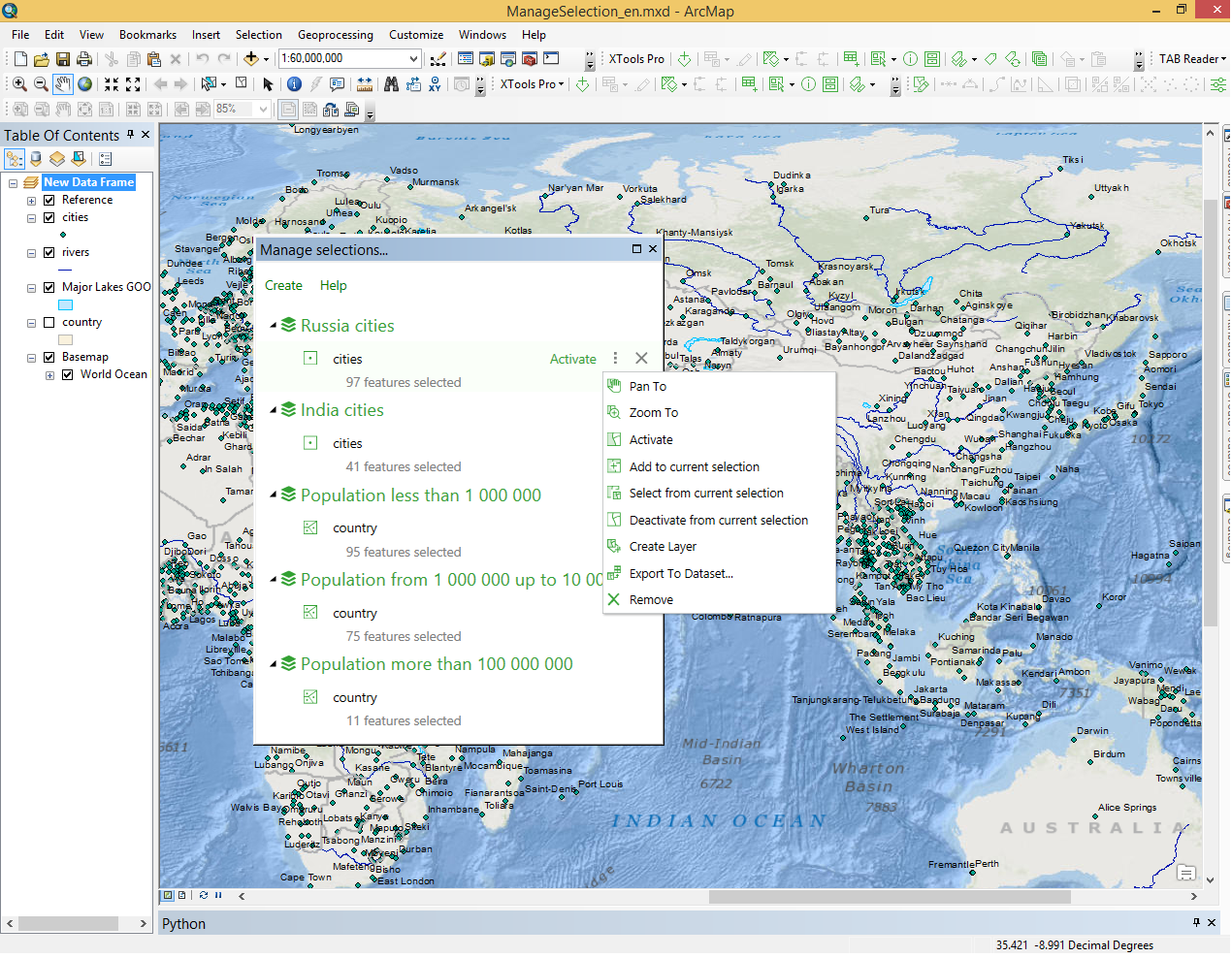 Provides one centralized place for working with all selections in map.
Working with selections is a major part of almost any task we may need to solve in ArcMap. You may select features in every layer, but sometimes you may need to be able to create and store more than one selection for the layer, or to store them all together and effectively manage them. The XTools Pro "Manage selections" tool meets all these needs and allows creating, renaming and saving ArcMap selections in a user-friendly format.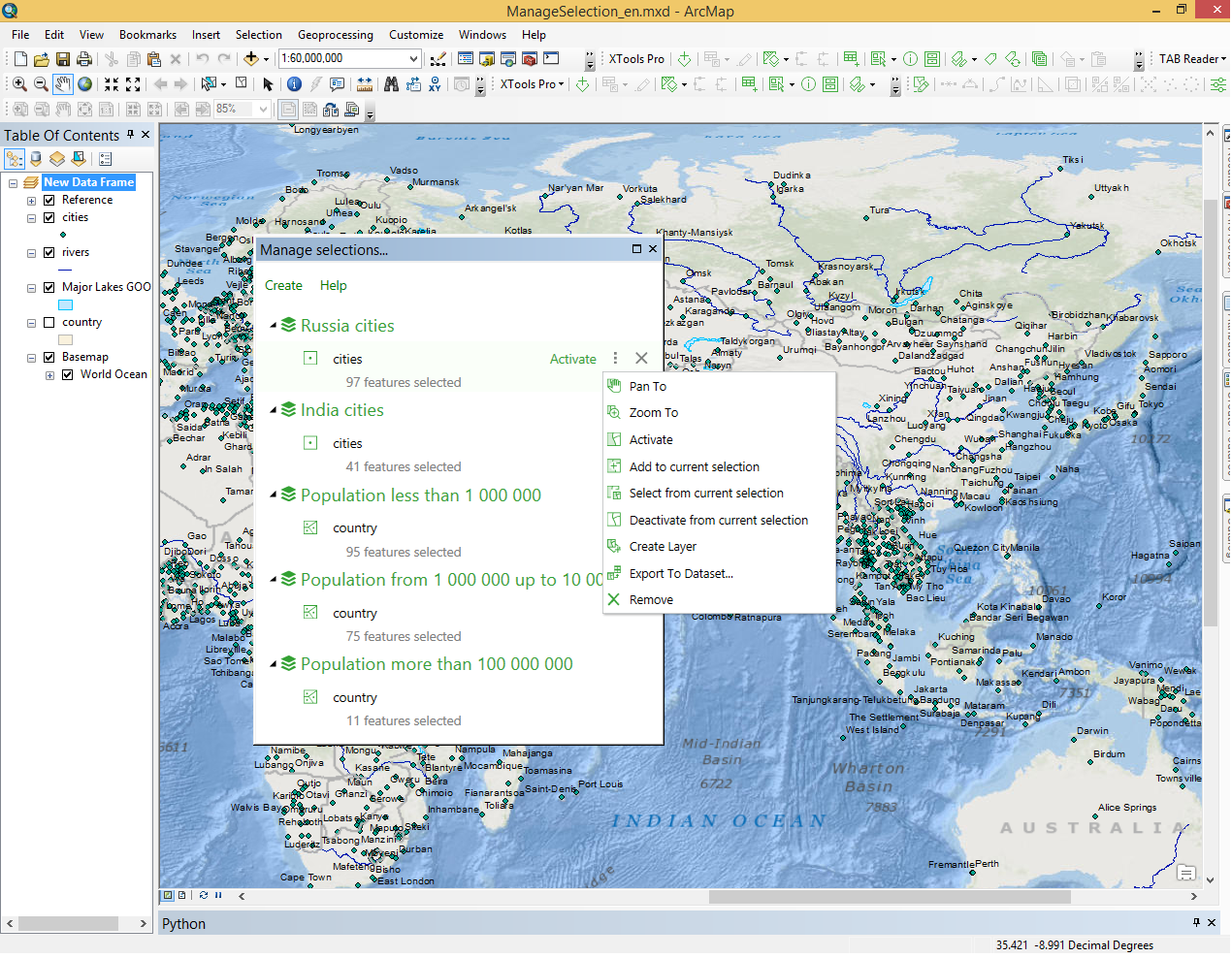 Here is what you can do with XTools Pro "Manage selections" tool:
Create new selections (selections may include multiple layers)
Name and save as many selections as needed in one place (saved with mxd)
Easily switch between stored selections
Union, subtract and intersect selections (new selections will be created)
See a bigger picture of all selections in the map (layers with selections and number of selected features)
Perform all standard operations you are used to do with selections (pan to, zoom to, activate, add to current selection, select from selection, remove from current selection, refresh, save selection as a layer and as a new dataset)
Create selections by attributes and symbols (functionality is available in layer context menu).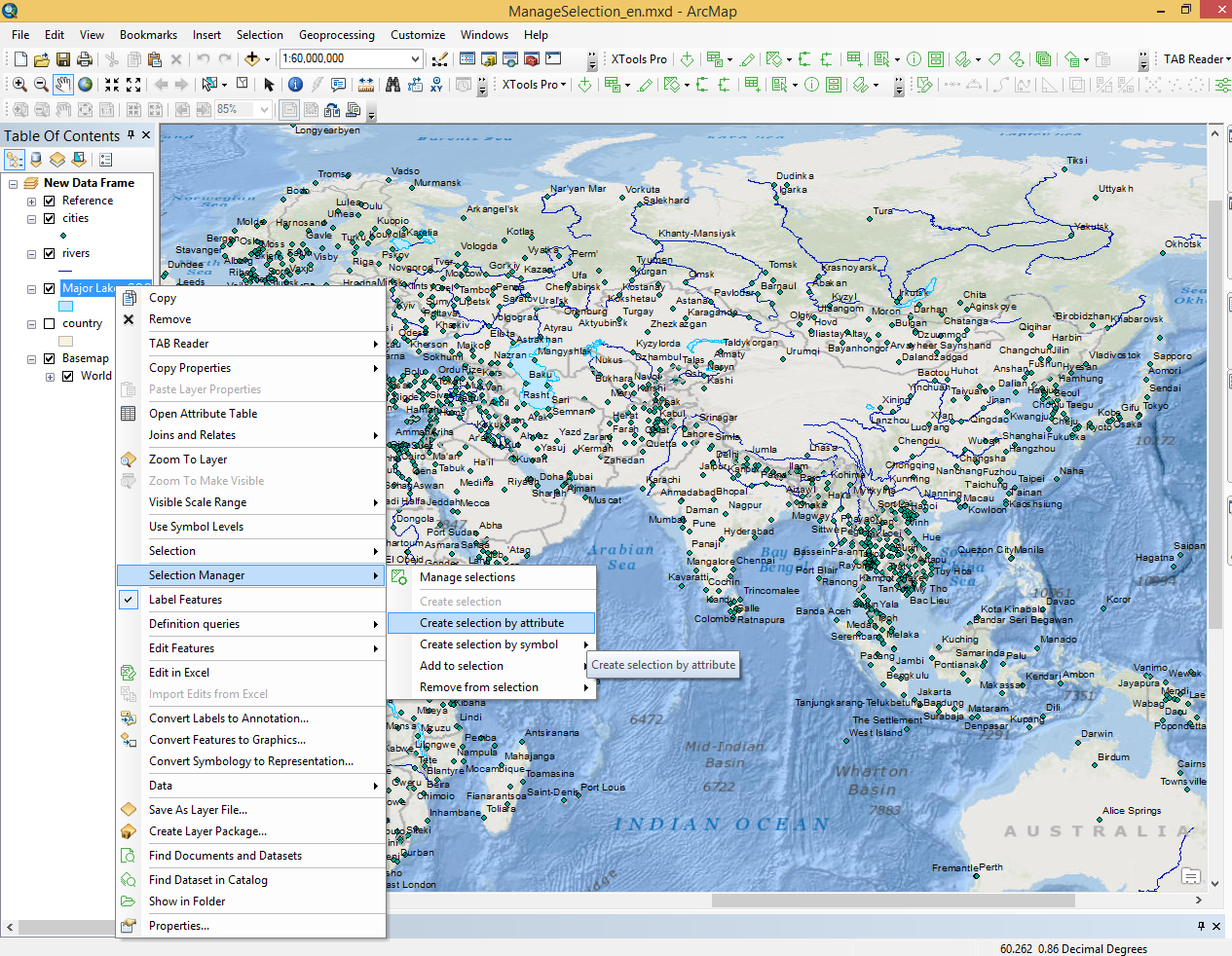 From the layer's context menu you can:
Open Manage selections dialog
Create new selection
Create selection by attribute
Select features by symbol
Add selected features of layer to any saved selection
Remove selected features of layer from any saved selection.