Reading time: 2 minute(s)
September 28, 2018
Split Polygons
Reading time: 2 minute(s)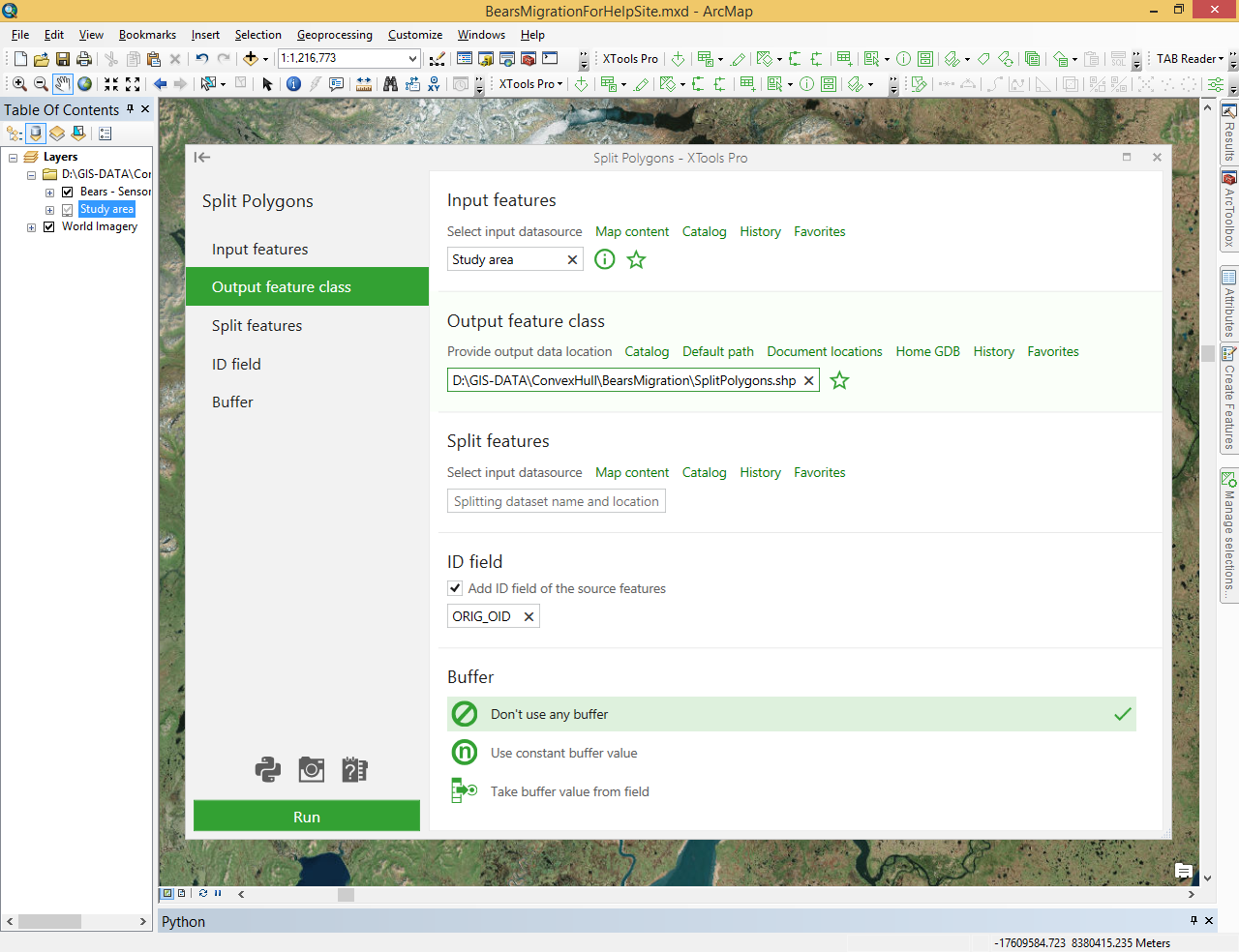 Aimed to splitting polygon features with polylines or polygons of another feature class.
The "Split Polygons" tool provides ArcGIS users with capabilities to split input polygons into separate polygons using various customizable methods.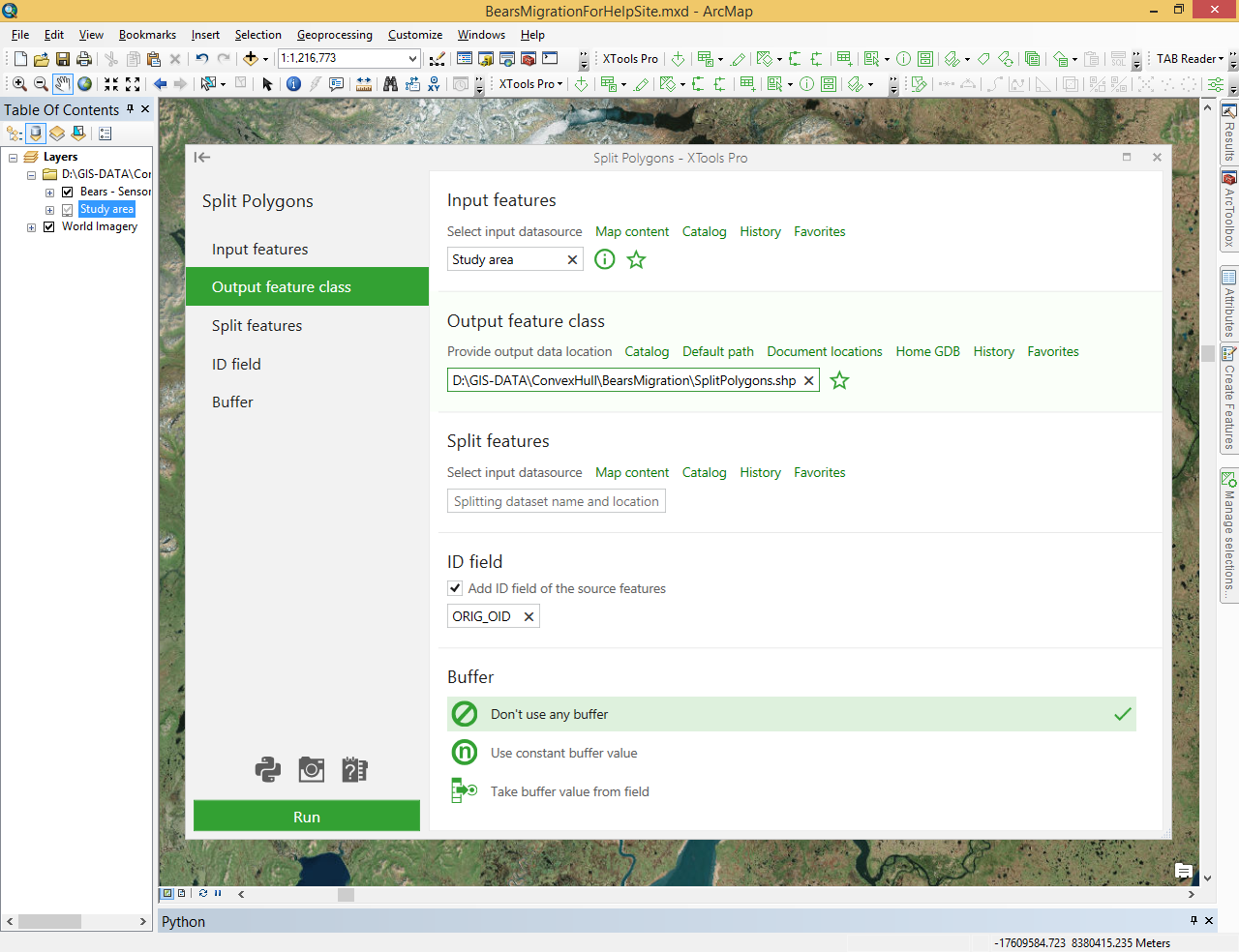 If there is a feature (polyline or polygon) intersecting a polygon, it can be used to split the polygon (for example, if you need to draw forest boundary by road or river). Vector features by which you wish to split input polygons should actually intersect polygons, otherwise polygons will not be split.
Splitting the polygon with the polyline

Splitting the polygon by another polygon

Buffer
The tool contains the option of setting the buffer to the intersecting features. It is possible to use a constant buffer value specified by the user, or to extract the buffer value from the attribute field of the intersecting features.
Buffer value from the attribute field of intersecting features

Options
Additional tool options available:
Use selected features – only selected input and overlay features will be split.
Add ID field of the source features – ID field that contains source features ID will be added to the attribute table of output layer. Default ID field name can be changed.